The Garden of San Marco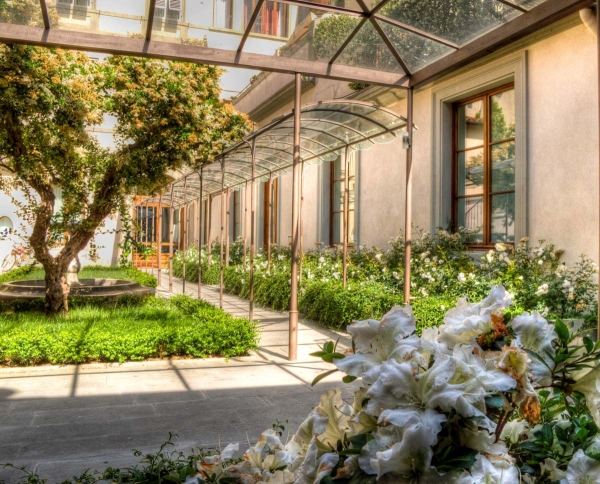 SECULAR HISTORY OF LOVE AND CULTURE
The Garden of San Marco, today Orto de 'Medici, has its roots in the fifteenth century. At this time, the long association that this precious green space has entertained with the world of culture begins.
It was here, in fact, that Lorenzo de' Medici decided to establish a School of Art and Culture in about 1450. Between the luxuriant nature and the numerous works of art that made up the private collection of Lorenzo the Magnificent, Bertoldo, a pupil of Donatello, taught the fundamentals of art and sculpture of the time to his students.
In 1489 the meeting that marked the history of Italian art took place. One day, according to legend, in the Garden of San Marco the young Michelangelo Buonarroti was sculpting the head of an old faun. At that moment Lorenzo de 'Medici passed by, commenting on the artist's work: the faun had too perfect teeth to be old.
Michelangelo immediately picked up the joking indication of the Magnificent and struck a tooth with the chisel, causing it to break. The gesture aroused the joy of both: it was the start of a friendship that contributed significantly to making Buonarroti one of the greatest artists of all time.
But the history of the garden is not only in accord with the culture. The Garden of San Marco is also a symbol of love and passion. Here, in the eighteenth century, Leopoldo II of Tuscany hid his mistress, the dancer Livia Raimondi Malfatti.
In the nineteenth century it was the Grand Duke himself who redesigned the face of Via San Gallo, one of the most famous streets of the historic center of Florence, having some buildings built for the nobility of the time. Among these, there was also the building of what would become the Hotel Orto de' Medici years later.